The place to go when you need to know
Asia e University
AeU is a unique collaborative multinational university initiated by the Asia Cooperation Dialogue (ACD), a body established in 2002 to promote Asian cooperation at a continental level. The University is established as the Malaysian Government initiative and the prime mover to champion e-Education affirmed at the ACD Ministerial Meetings in Islamabad (2005) and Doha (2006) and supported by 34 ACD member countries. It collaborates with Institutions of Higher Learning (IHLs) and Training Centres in the ACD member countries to offer quality and affordable academic degrees and professional training programmes.
Asia e University Knowledge Centre
One of AeU's mission is to remove barriers limiting access to Higher Education. AeU believes that education should be made more accessible, affordable, and beneficial for our learners. The AeU Library, AeU Knowledge Centre, offers a wide range of both traditional and electronic information resources. The well-designed learning-and-interaction conducive ambience makes it an appealing place for learning and studying. The e-library interface and its features make the discovery of learning simple and accessible for AeU e-learning community.
The AeU main campus is located in the heart of the business community in Subang Jaya. The Knowledge Centre provides an extensive and excellent collection of print, electronic, and multimedia learning materials to meet the information needs of the university communities. In the development of the Library's resources priority is given to meet: the course needs of the University/Special focus is given to the development, access, and delivery of the e-library or digital library. The digital library is accessible to all AeU Library members, students, staff, researchers and scholars from any place and at all times. All AeU students, including distance learners and staff are members of the library.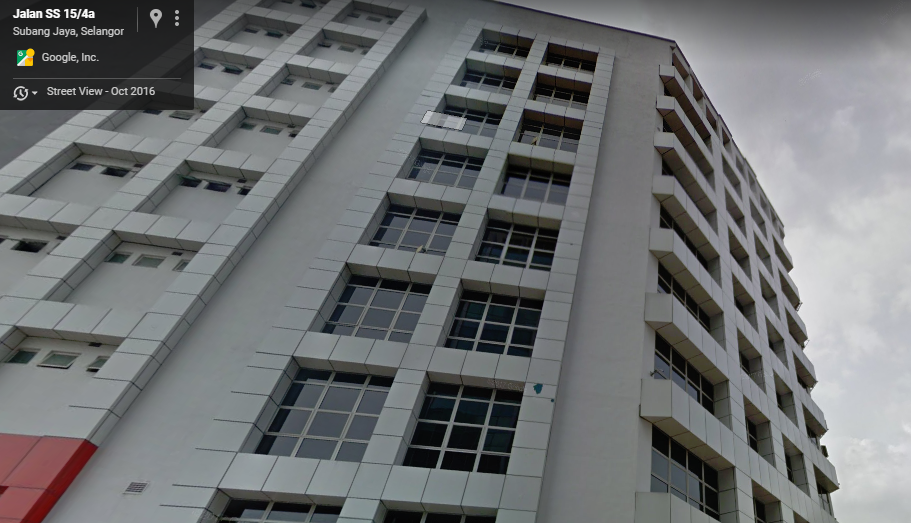 We are located at Mezzanine Level, Wisma Subang Jaya, No 106 SS15/4, Subang Jaya 47500 Selangor, Malaysia. The nearest public transport is by Light Rail Transit (LRT) and drops off at SS15 LRT Station, Kelana Jaya Line. It takes around 0.6 km / 5-minute walk from SS15 LRT Station. Click this link for the map.

The plenty amount of car parking lots available around the campus if comes with your vehicle. It is a first-come, first serve basis.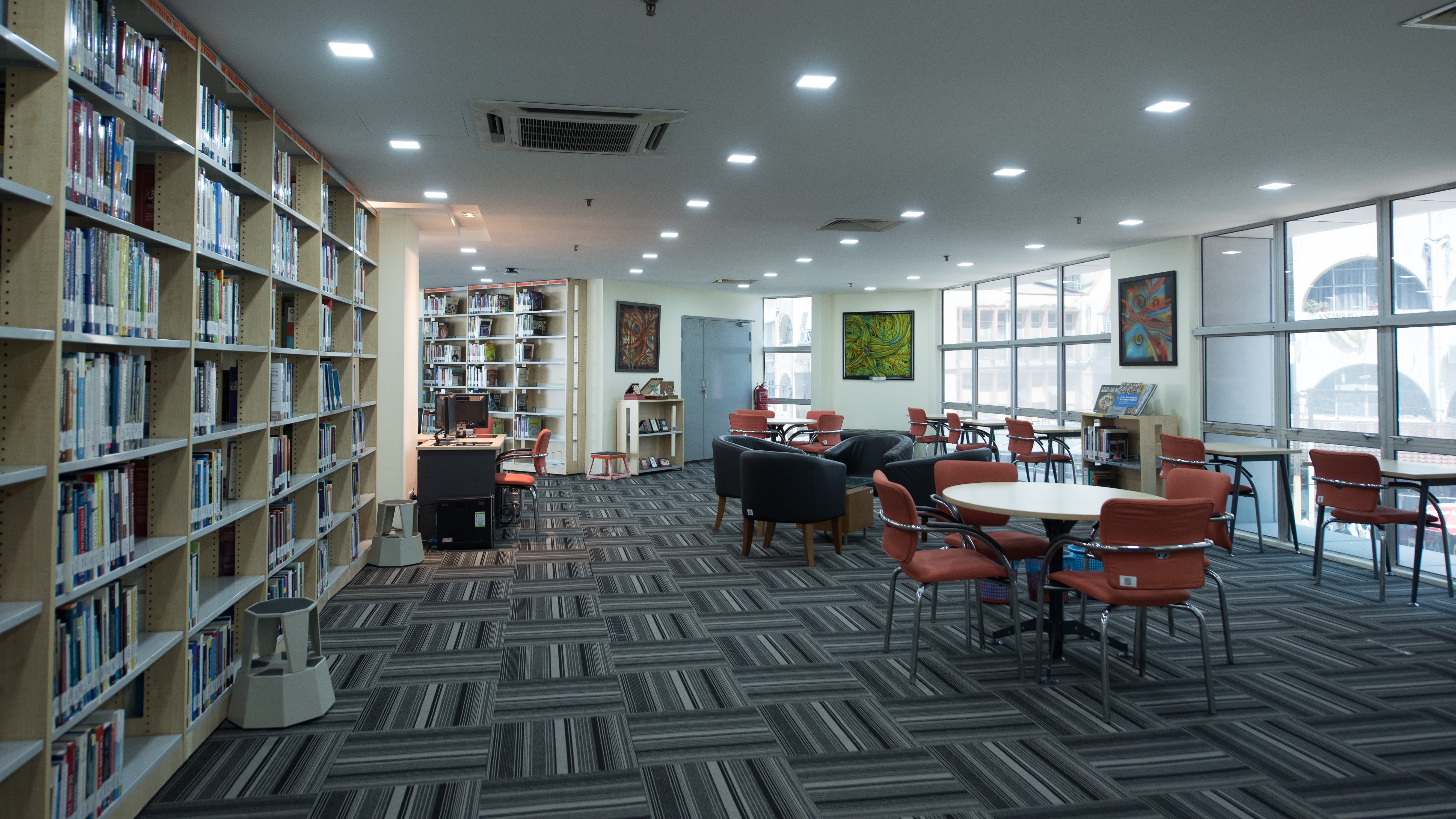 Our opening hours start from 8.30 am to 5.30 pm on weekdays, while on weekends we start operating from 9.00 am to 5.00 pm. and we will close on the public holidays.

However, if there any occasion that we could not meet the normal operation hours. We will inform our users through AeU Library website and media social.
For the operating schedule, you may visit this link.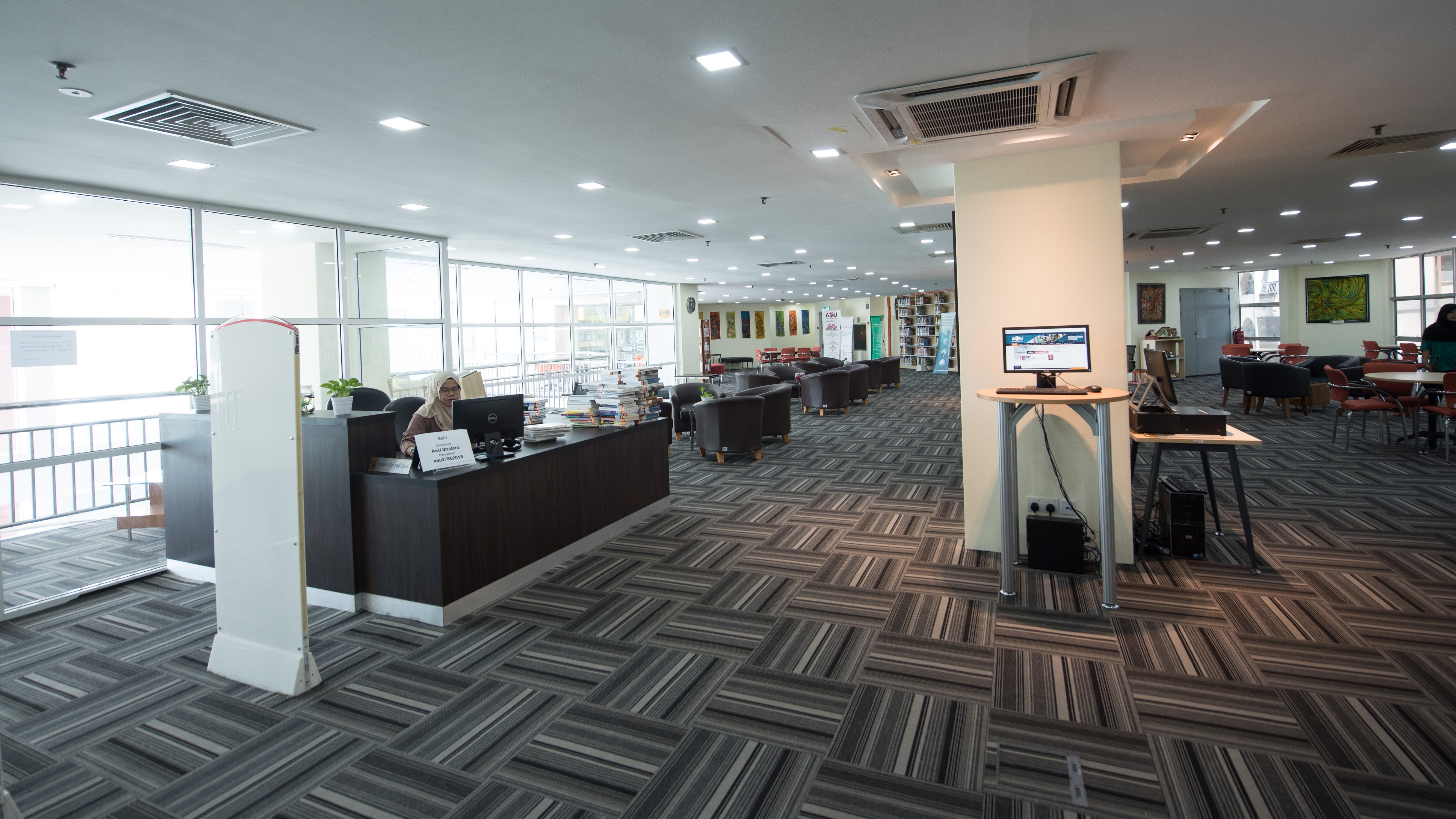 Our general phone line is +603 5022 3570. It is working on the operation hours only. However, you may contact us through email at library@aeu.edu.my. We also can be reached by live chat apps (Tawk.to ) service located at our library portal. If you need to log your feedback you may try to contact us via the ticketing system

For library directory and personal contact you may reach at this link.